The Celebrity Sports Dinner & Auction will be one of Aurora's most talked about event, raising funds to support the Aurora Chamber of Commerce's Business Engaging Youth & Scholarship Program.  A "must attend" event on the Chamber calendar, the Celebrity Sports Dinner & Auction brings together sports heroes and sports enthusiasts alike.
The evening's program includes an autograph signing session, a cocktail reception for top sponsors, a gourmet meal, and a silent and live auction.  The finale of the evening will be the presentations made by our keynote celebrity speakers - Wendel Clark and Ray Bourque.  The evening's Master of Ceremonies is Ken Reid, co-host of Sportsnet Connected's evening show.
What is the Business Engaging Youth & Scholarship Program?
The Business Engaging Youth & Scholarship Program is designed to provide students in Aurora with an opportunity to engage with the business community in a meaningful way, and to benefit from the Scholarship Program which will provide two $5,000 scholarships per year in the areas of Manufacturing & Skilled Trades. As the scholarship fund grows a portion of the funds may also be used to pay the registration fees for students who would like to participate in Chamber business events to keep the engagement going.
Event Date:  Thursday, September 28, 2023
Event Time:  5:00 pm - 10:00 pm
Location:  Royal Venetian Mansion, 400 Industrial Parkway South, Aurora
Thank You to Our Partners and Sponsors
Introducing the Celebrities: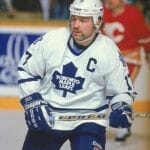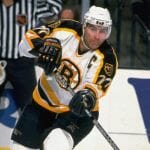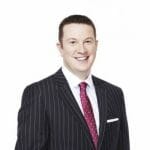 Wendel Clark
Clark was drafted first overall by the Toronto Maple Leafs in the 1985 NHL Entry Draft. His physical style of play and offensive talent built the foundation of a great career and later led to Clark becoming the Captain of the storied Maple Leafs. He led by example and was the one working the hardest, scoring the big goals and doing whatever was needed to win. In 793 career NHL games Clark recorded 564 points and 1690 Penalty Minutes playing for Toronto, Quebec, NY Islanders, Tampa Bay, Detroit & Chicago. Clark also represented Canada in the 1985 World Juniors winning Gold. He currently resides with his family in Toronto and keeps busy as an Ambassador with the Leafs plus various charitable causes and has a restaurant chain and Meineke Car Care Centres.
Ray Bourque
Ray Bourque played 22 seasons in the NHL, and holds the all-time record for most goals, assists and points for an NHL defenseman.  He was inducted into the Hockey Hall of Fame in 20024 which was his first year of eligibility.  Bourque spent 21 seasons in Boston and in 1988 he was named captain of the team.  His highest goals and points total in one season was 31 goals and 96 points in 1983-84.  Bourque would play in three Stanley Cup finals.  In the 1999-2000 season Bourque was traded to the Colorado Avalanche for a chance to win a Stanley Cup.  In the 2000-01 season he would finally win the Stanley Cup in his last NHL game.  During the NHL 100th anniversary in 2017, Bourque was named one fo the 100 greatest NHL players.  He lives in Massachusetts with his wife, where they are active members of many local charities, and founded the Bourque Family Foundation in 2017.
Ken Reid
(Master of Ceremonies)
A native of Pictou, Nova Scotia, Ken Reid is co-host of Sportsnet Connected's
evening show, alongside Evanka Osmak and Bob McCown. Reid has also cohosted one of Canada most popular radio shows, Sportsnet 590 The Fan's
Prime Time Sports. Having worked in broadcasting for over 20 years, Reid has
covered almost everything from the Olympics, the Stanley Cup Finals, The
Grey Cup and the Super Bowl. Reid is also the author of his own book, Hockey
Card Stories