The Aurora Chamber of Commerce hosts a range of Annual Signature Events, each designed to enrich the local community and bolster business growth. These events include the Aurora Business Excellence Celebration, which recognizes outstanding business achievements, the Aurora Chamber Street Festival, a vibrant community celebration, and the Aurora Chamber Home & Living Show, the longest running Home Show in York Region.
Along with several Business Summits, Luncheons and Workshops, these events serve as catalysts for connections, recognition, and community engagement, contributing to Aurora's thriving business ecosystem.
February
The annual Mayor's Luncheon fosters community bonds, celebrates local achievements, and highlights the city's vision. A dynamic gathering of leaders, citizens, and progress.
May
The Women's Business Summit empowers female entrepreneurs with workshops, networking, and inspirational talks. A platform for growth, leadership, and forging connections in the business world.
April
The Aurora Home & Living Show unveils the latest trends in home improvement, decor, and design. Connect with experts, discover ideas, and transform your living space with style and innovation.
From Networking to Workshops, Breakfasts & After 5's , check out all of our upcoming events this year. 
May / June
A star-studded Celebrity Sports Dinner supporting the Business Engaging Youth and Scholarship Program. Funds raised help youth succeed through education and mentorship opportunities. A glamorous night with a purpose.
June
Vibrant, annual street festival drawing 20,000+ visitors each year. Music, food, arts, and community joy! A must-attend celebration of culture and community.
September
The Chamber of Commerce's annual golf tournament, a premier networking event, combines golf, business, and fun. A day of connections, competition, and community support.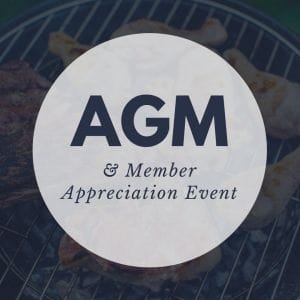 AGM & Member Appreciation
September
The Annual General Meeting (AGM) is a forum for member engagement, sharing achievements, and outlining future plans, followed by an appreciation event celebrating members' contributions.
October
The Business Excellence Celebration honours outstanding achievements, innovation, and leadership. An inspiring event showcasing success stories, collaboration, and the pursuit of excellence in the business world.
November
The Business Summit unites industry leaders, entrepreneurs, and innovators for strategic insights, networking, and growth. A catalyst for ideas, partnerships, and business success.
View our Community Calendar, a great resource for local businesses and events. Stay informed about networking opportunities, workshops, and activities to engage with the community, promoting your business and building connections.