The annual Aurora Chamber Home & Living Show allows the community to meet with local businesses showcasing the following:  home renovation and services, garden & landscape, health & wellness, interior design, financial service, and so many more.
We are excited to announce that the Aurora Chamber Home & Living Show will be returning in April 2022.
Come meet with local businesses showcasing a wide variety of products and services to help you make your home or living space the best it can be.
The show will be open Saturday, April 23, 9am-5pm and Sunday, April 24, 10am-4pm and located inside the Stronach Aurora Recreation Complex, 1400 Wellington Street East, Aurora.
Free parking and free admission all weekend, thanks to our Community Admission Sponsor, Kempenfelt Windows & Doors.
We look forward to seeing you there!  The Exhibitor Contract and Floor plan are below.
Family-fun entertainment includes:
Saturday, April 23, 11 am - Aurora Cultural Centre Meridian Magic Carpet Series Presents Pop! Pop!
Two characters who are very different from each other are exploring a strange new world and finding surprises in this colourful sensory experience. One instinctively hides, the other instinctively seeks. Together they find lots of surprises that pop up everywhere! Pop! Pop! is a performance piece for children ages 2-4 and their caregivers. There are sensory experiences, live music, adorable puppets – lots of fun for children and adults alike.
Carousel Players is one of Canada's oldest and most respected professional theatre for young audience companies. Fun facts include that the company has travelled over 575,000 km (that's to the moon and half way back!), produced over 214 productions to more than 2.8 million children, and have presented over 12,000 performances!
Sunday, April 24, 11 am - Coach Steve Sports
Coach Steve is a favorite for the the whole family.  His magic show will keep you entertained and smiling.  Kids love Coach Steve and he loves bringing joy and happiness to the kids.

Our Exhibitors:
A4 Group Construction Services, Booth 231
Addison Marketing Solutions, Booths 282/283
Agora Prep Academy, Booth 267
Amy Bellar Independent Scentsy Consultant, Booth 205
Apex Impressions, Booth 212
Apollo Glass & Mirror, Booth 262
Aurora Cultural Centre, Booth 279
Aurora Farmer's Market & Artisan Fair, Booth 203
Aurora Historical Society, Booth 208
Aurora Overhead Door, Booth 226
Backyard Pool & Spa, Booths 264/281
Best Climate Heating & Cooling, Booth 229
Canco Climate Care, Booth 214/215
Canex Contracting, Booth 245
Catharina's Kitchen, Booth 245
CFWI - The Armoury, Booth 243
D&D Meats, Booths 250/251
Duraroc Rubber Surfacing, Booth 247
fraktals Chocolate, Booth 235
Glidden Plumbing and Renovations, Booth 236
Gowda-Singh Insurance, Booth 253
Green's Your Colour, Booth 260
Home Consulting Services, Booth 204a
Homes 2B Design Corporation, Booth 234
Kempenfelt Windows & Doors, Booths 239/240/257/258
Krown Aurora, Booth 220
La Brehandaise Market, Booth 204
LeafFilter Gutter Protection, Booth 232
Lite 88.5, Booth 207
Living Assistance Services, Booth 201
Magic, Booth 284
Margaret Bahen Hospice, Booth 254
Meridian Credit Union, Booth 242
Michael Parsa, MPP Aurora-Oak Ridges-Richmond Hill, Booth 209
Michele Denniston - Century 21 - Booth 206
Monaco Interiors, Booth 230
Newmarket Optical, Booth 252
Newmarket-Aurora Provincial Liberal Association, Booth 221
Ocean Nursery, Booth 216/217
Pathways to Perennials, Lobby
Premier House Detailing, Booth 263
Purified Air Solutions, Booth 210
Queensville Sod Farms, Booth 241/256
Re/Max Realtron Realty, Booth 268
Renewal By Andersen, Booths 248/249
Resting Rock, Booths 227/228
Rose of Sharon Services, Booth 259
Royal Canadian Legion, Branch 385, Booth 213
Savvy Home Organizing Solutions, Booth 261
Seaway Pools, Booths 269/276
Sequoia Treescape, Booth 278
SMART Realty Solutions, Booth 246
St. John Ambulance, Booth 238
Staging 4 Life, Booth 237
Steven B. Cheung Real Estate, Booth 222
Summers & Smith, Booths 271/272/273/274
SunHaus Designs, Booth 211
Titanium Exclusive Cookware, Booth 277
Town of Aurora, Booths 218/219
TRW Roofworx, Booths 265/280
Validus Fitness, Booth 233
White Elm Contracting, Booth 244
Zander Sod Co., Lobby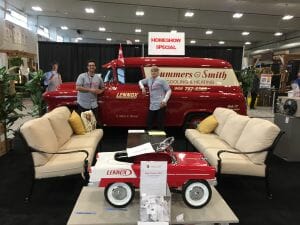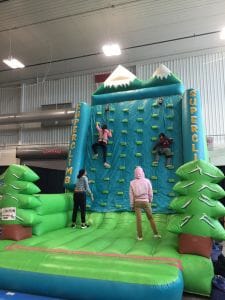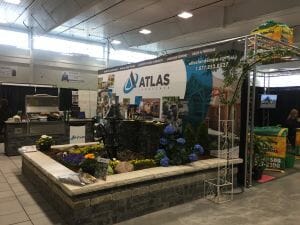 Thank You To Our Sponsors